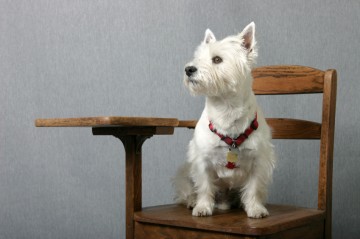 For the past few years, Animals Who Educate has been a growing concept in my mind, but it hasn't really existed
outside
my mind. I'm finally preparing to incorporate A.W.E., and as part of that process, I'm writing a non-profit business plan to define exactly what A.W.E. will do and how it will be done.
"Humane Education" is Too Broad
Since I first defined the objectives of A.W.E. one thing has been nagging me… "humane education" isn't really the right term to use in the description of what A.W.E. will do. It isn't specific enough. According to the Institute for Humane Education, humane education is a lens, body of knowledge, and set of tools and strategies for teaching about human rights, animal protection, environmental stewardship, and cultural issues as interconnected and integral dimensions of a just, healthy society.
The mission of A.W.E. will be to promote and support programs in which registered therapy animals visit classrooms on a set schedule with an age-appropriate lesson plan for each visit. The program will begin by teaching elementary aged children how to interact with dogs and other companion animals and will build on that as the students mature. This will be especially impactful for children who have very little exposure to animals in their daily life. A.W.E. volunteers will be cultivating responsible companion animal stewardship and empathy for all animals.
I hope to introduce A.W.E. to schools — both public and private — all across the country, regardless of whether they already have an overall humane education program in place yet. A.W.E. can be a complementary addition to an existing program or possibly the initial introduction of humane ed into a school.
What Term Would Better Describe Animals Who Educate?
This is my current description of A.W.E. The term "humane education" needs to be replaced by something more accurate yet still concise.
Animals Who Educate is a non-profit organization which promotes and supports
humane education
in schools.
The primary objectives of the organization are:
To bridge the gap between schools and local volunteers/animal handlers.
To distribute standard lesson plans to be used by schools and A.W.E. volunteers.
To provide guidelines for visiting volunteers and their animals.
To provide training and certification for multiple levels of volunteers.
So, what do you think? I need suggestions. Please share your ideas in the comment section below.