I know my Shiba readers will understand. He's not spoiled. He's just, um, well loved.
First, this is Snick enjoying the king size Sheraton Sweet Sleeper Bed while we were away for the holidays.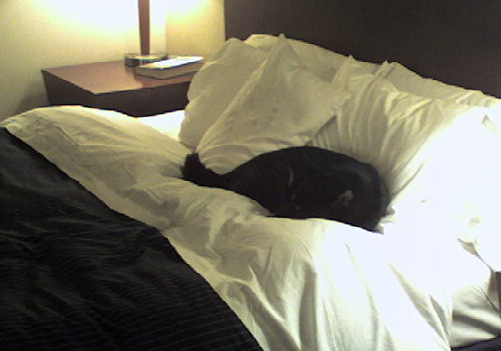 Second, this is the recipe for Snick's food. I'm not exactly sure what it says about me that the ONLY time I cook is when I prepare Snick's food.