Question: What do you think is the most significant change that companion animals – dogs in particular – bring to society and/or our individual lives?
Answer from Heather King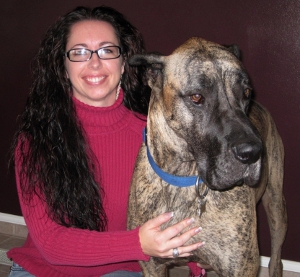 The benefits that companion animals bring to us go far beyond the values and lessons learned from caring for the life of a living, breathing animal. Being a dog owner changes your life for the better because they provide unconditional love and protection—something that once experienced is hard to live without.
I have the privilege of sitting on the board of Intermountain Therapy Animals. Their mission is "enhancing quality of life through the human-animal bond." It's an international group of volunteer animal-assisted therapy teams who visit patients in hospitals, children in schools, seniors in retirement homes and others to share that unconditional love and comfort a pet can bring. Each board meeting, our volunteers share stories of patients who exhibit positive physical reactions to the animals and will often allow treatments if a therapy animal can be present, or children who improve their socialization and reading skills by reading to dogs, or seniors who respond with smiles and memories of happier times while giving a dog a pat on the head.
Additionally, research suggests that animal owners themselves are often more compassionate, more forgiving and generally calmer in demeanor. Perhaps most importantly, animal owners are generally healthier—both physically and mentally, at least partly because of their interactions with their dogs.
Personally, I've also learned to put others' needs (both animal and human) ahead of my own. For me, the physical and emotional bond between myself and my dogs has gotten me through good times and bad, relationships, moves, etc. and all the while provided a constant support that could be counted on no matter what circumstance I was facing.
In truth, I believe that pet owners reap far more value from the companionship their animals provide than the animals gain from us. Their ability to love unconditionally is a skill we should be so lucky to learn from them.
About Heather
Heather L. King is a freelance writer and full-time marketing communications manager for an engineering firm. She has been actively involved in raising funds and awareness for numerous charitable and professional causes over the past two decades. She is currently a board member of Intermountain Therapy Animals (ITA), which specializes in providing animal-assisted therapy in the areas of physical, occupational, speech and psycho therapies, as well as special education. She is the social media advisor to ITA and heads their Twitter account (@ITAorg). Ms. King also provide social media expertise to Rocky Mountain Great Dane Rescue Inc. by running the organization's Twitter account (@RMGDRI) in addition to actively raising funds and awareness for Great Danes in need of forever homes throughout the Rocky Mountain region.