Wow! I'm so excited about the fantastic response I received to my first email update to subscribers this weekend. Matter-of-fact, I'm so excited that I rescheduled the post that was planned for today and wrote this one instead. 🙂
Much of the feedback was about Animals Who Educate (AWE). I'm inspired by the fact that so many people said they're looking forward to learning more about AWE. I hope that means you're all also looking forward to discussing it, because our conversations are going be a major driving force in building the organization.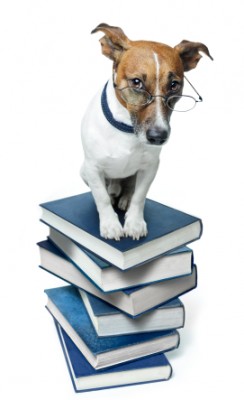 What is Animals Who Educate?
The idea for AWE was born on this blog three years ago. The name "Animals Who Educate" was suggested by the first person who commented on the post and the name TOTALLY stuck. (Thank you, Hope!) The original objectives – only slightly revised – are still the cornerstones of the plan.
Animals Who Educate will promote and support humane education in schools by
providing guidelines, training and certification for volunteers,
promoting the program to educators,
bridging the gap between schools and volunteers, and
creating and distributing a standard curriculum to be used by schools and volunteers throughout the country.
How Do We Start?
The first task is to brainstorm and determine as many of the challenges that the organization will face as we can. The second task is to spread the word far and wide and bring more people to the conversation.
How Determining Challenges Will Inform the Blueprint for the Organization
The objective of the organization is a challenge in and of itself – to reach as many children as possible and to encourage and nurture an empathy for animals within them. However, building an organization that can make a difference on the national level will involve many OTHER hurdles – legal, logistical, gaining acceptance, financial, etc.
One challenge in particular that came to mind a year or so ago was how to efficiently communicate with, and coordinate, so many volunteers. After some time, thought and research, I realized that AWE lends itself perfectly to a structure like Intermountain Therapy Animals uses for the R.E.A.D program. (Read about how becoming a R.E.A.D. team works.)
Identifying the challenges to be faced will help us make a better plan for what to do and how to do it.
OK, Get To Work!
First: Monumental to tiny and everything in between… what hurdles and complications do YOU see Animals Who Educate needing to clear along the way? Leave a comment!
Second: Forward this post (by email, facebook, Twitter, etc.) to everyone you think may be interested in joining the conversation.